NEW ORLEANS, LA (WXOW) – A new world record is in sight as a group of canoeists near the end of their journey down the Mississippi River. 
One of the record breakers is a La Crosse area man, Judson Steinback. 
The others are Scott Miller of Minneapolis, Paul Cox from Atlanta, and Wally Werderich from Illinois, with one backup paddler, Joe Mann.
Their Mississippi Speed Record group is aiming to set a new world record for the fastest paddle down the entire length of the river from the headwaters at Itasca State Park in Minnesota down to Gulf of Mexico. 
They left on May 10 at 6 a.m. and have continued ever since. 
They passed La Crosse on May 15.
You can track their route in real time by clicking here.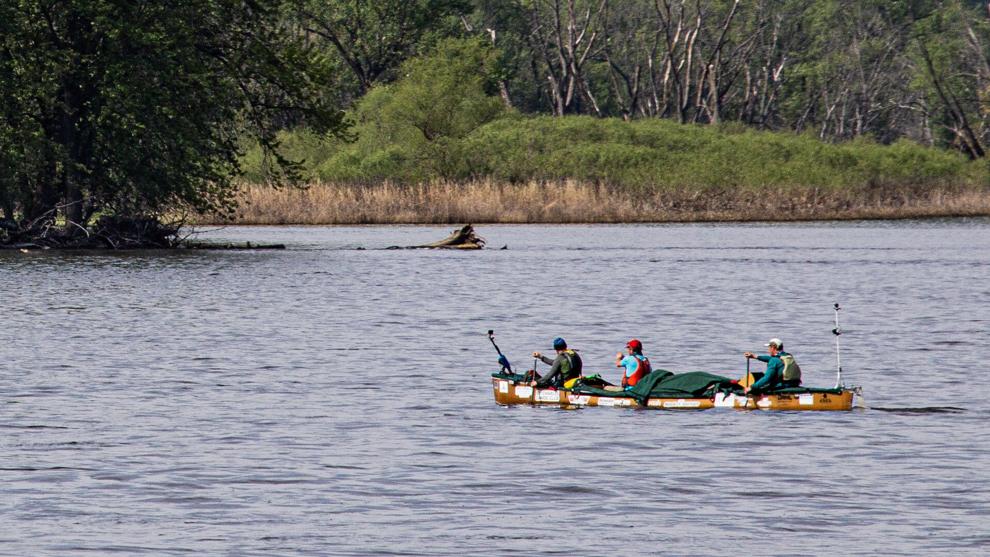 A Facebook post by the group said that they reached Shingle Point, Louisiana, south of New Orleans at 12:22 p.m. At that point, they only had 79 miles remaining in the 2,334 mile journey. 
The post, which they said was their last until they reached the finish, said they expect to reach the end at around 1 a.m. on Saturday morning. 
As of early Friday afternoon, they are nearly a full day ahead of the current speed record. 
Have a story idea? Let us know here
Watch more on WXOW wherever you are 
There are plenty of ways to get the latest content from WXOW. You can find us on Roku, Fire TV, Apple TV and other smart TV platforms so you can watch us anytime! Enjoy livestreaming newscasts or replays of our latest news along with some of our signature content such as the Jefferson Awards plus the latest weather and local sports. 
Find WXOW on Roku here or by searching for WXOW in the Roku Channel Store.
Find WXOW for Fire TV here or searching for WXOW in the Amazon App Store. 
Add the WXOW app for Apple TV through the Apple App Store. 
Use this link to find out more about all the WXOW apps available.