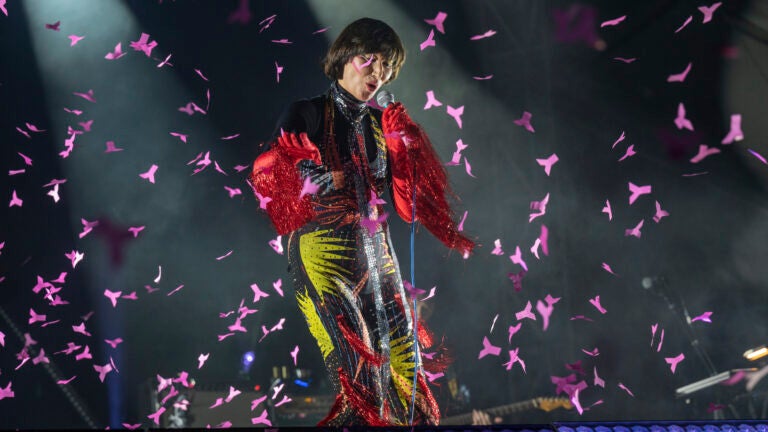 The Yeah Yeah Yeahs dropped out of Boston Calling one day before the rock band was set to perform at the three-day music festival. 
Organizers of Boston Calling said the Yeah Yeah Yeahs were unable to perform due to illness within the band, according to a press release. The festival will take place over Memorial Day Weekend festival, May 26-28, at the Harvard Athletic Complex in Allston. In their place, The National will perform at 7:05 p.m. ahead of Friday's headliner, Foo Fighters. 
The festival also announced that it will add Dropkick Murphys to Friday's schedule. The Boston-favorite Celtic punk band will perform at 5:55 p.m. on Friday, May 26. The band was formed in Quincy and is well known for its ​​annual St. Patrick's Day concerts.
This year's festival marks the 10-year anniversary of Boston Calling. Still on the lineup are headliners like The Lumineers, Alanis Morissette, Paramore and Queens of the Stone Age, as well as more than a dozen local artists. Tickets for the festival are still available for purchase.
Were you looking forward to seeing the Yeah Yeah Yeahs perform at this year's Boston Calling? Share your thoughts below.
Boston Calling: Dropkick Murphys will replace the Yeah Yeah Yeahs. Share your reactions.
Loading…